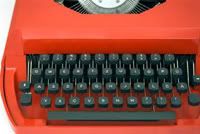 Let's be honest.. as a business owner, sales are very important. So, how are your sales? If you're not making enough of them, you aren't earning enough money. That is NOT a good thing.
Your copywriting can have a big effect on your sales. If your item descriptions and sales pages are boring, people are going to click away. BUT by making a few tweaks, you can go from no sales to super sales! If this sounds like something you need, you'll want to sign up for this FREE class!
This class will take place LIVE on Wednesday, August 3 at 9pm Eastern. If you can't make it, don't worry. I'll be recording it.
Sign up below to get the details for the live call, and then get the recording and a workbook – for free!
This class is sponsored by: Mom With A Hook