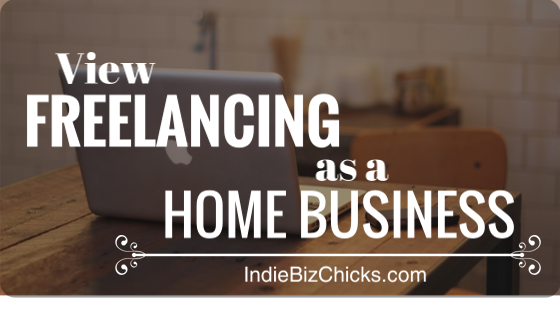 Maybe you've been freelancing from home for a few weeks or maybe it's been a few years. Either way, working from home or simply working remotely is a very different experience to working a 9-5 job. You're in control of your time, but you also might be alone whilst you work, unless you nip to your local café. The point is that it's very easy to start viewing yourself as an office worker with a home office rather than the boss of your own business, which is what you essentially are, even if you don't realize it yet. If you want to start viewing your freelancing as a home business and start treating it like your own business, then here are some tips to get your entrepreneurial head screwed on.
Confidence.
If you want to impress potential clients and prove your worth then you need to ditch the modesty. You need to act like a winner if you want to be a winner. If your freelance business involves meeting customers in real life then you need to dress for success and exude confidence with every word spoken. You also need to present yourself as the best in the industry online if you want to become the best in the industry.
Build a strong online presence.
The online brand you build for yourself is key in the modern, digital era. Perhaps you've shared your services with friends and family, letting word of mouth do the rest, but you could be reaching a much wider audience than you realize. SEO is a term you've probably seen thrown around a lot, and it means search engine optimization. It's vital to let customers come to you in the digital age, as forceful and sales-heavy marketing is a thing of the past. The correct search terms could bring your target market to your door if your website ranks more highly than those of your competitors.
Of course, this depends not only on good keywords but on a responsive web layout and a fast loading time, which is why you should look into good options for web providers, such as iPage hosting. The key is to not only be at the top of the results pages for search engines such as Google but to impress visitors and potential customers when they do come to your website. Increased traffic means nothing if people are frustrated by the layout of your home business' website or if they find it too difficult to buy your products or services because of slow loading times. In fact, this might damage your reputation as a freelancer, if anything. You need to increase your ranking on search engines properly; you need to actually great a worthwhile website which impresses Google's algorithms. If you're not much of a coder, you can always hire a freelancer to help you out with that; it's good to support other self-started business owners.
Network, and keep networking.
You want to stay in touch with potential and existing clients. If somebody buys a product or service from you then you want them to keep coming back. That's the only way to build a consistent, loyal and regular fanbase. If you want to turn this into a stable career and business then you need to find new ways to entice customers. Rewards and referral schemes are great ways to achieve this.