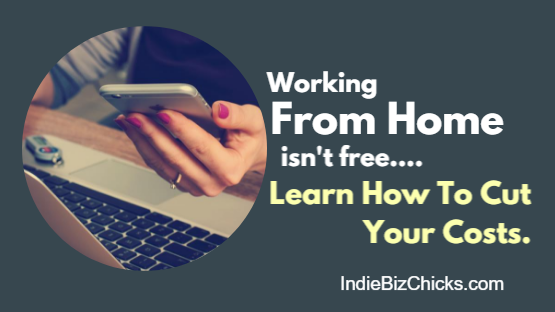 Working from home can save you a lot of money – especially when it comes to commuting – but that's not to say that it doesn't come with its own costs. They may seem small, but over time they can have a big impact. Here's a quick guide to dealing with the costs that come with working from home.
Utilities
Your average office consumes an awful lot of water and electricity. After all, it has to house dozens of employees at a time! Thankfully, the costs are covered by the company. But when you're working from home, you need to cover these costs yourself. The costs that are of most concern to many people who work from home are those relating to electricity and Internet use. You often have to shell out a little more for a stronger, more reliable Internet connection. Make sure you shop around thoroughly to ensure you get a good deal. As for your electricity use, you should consider comparing your current plan to those of other providers to see if you can save money.
Tax
Of course, the use of such utilities for business purposes can often be written off as expenses. Even other "overhead costs" such as the increase in heating and air conditioning that comes with this pursuit, can be included here. This means you'll end up paying a little less tax. But that doesn't mean you won't end up making other mistakes with your taxes, especially if you're self-employed. If you don't know how to get write-offs completed, or are otherwise confused about other tax matters, then this can end up costing you a lot in the long run. Consider getting assistance from a CPA firm.
Furniture
People who want to save money when they're working from home will often go cheap when it comes to things like office desks and chairs. There are two ways to go about this: the right way and the wrong way! While you want to save money, it's important to remember that comfort and convenience are still very important. Otherwise, you're going to find yourself uncomfortable and distracted – not great states for work! What you should do is shop around for quality items that are secondhand. This will save you some money while keeping a focus on quality, as opposed to buying a cheap chair that you can't sit up straight in.
More complex businesses
Let's say you're not just working from home in an office, typing away at your computer. Perhaps you run a much more complex and involved business from home. Maybe you repair cars, or you run a dentistry practice. The costs, of course, will be much greater, as you need to convert space in your home to proper workstations. Most people in these situations will need to look into commercial loans. But you also need to make sure you inform your insurer, as well as the organization who have provided you with a mortgage if you're still paying that off. There will be several financial implications to this sort of work, so be careful.