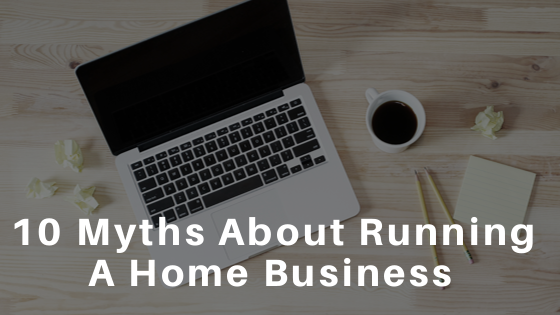 The popularity of home-based business has exploded in recent years. Thousands of entrepreneurs now use their properties as a workplace as it can lower costs and open new opportunities. However, achieving success in this way isn't easy. Otherwise, everyone would be doing it.
 When starting a new venture, it's very easy to take everything you've heard at face value. In reality, many of the things you've been told are factually inaccurate. This is why you must make yourself aware of those issues before jumping straight in at the deep end. Here are 10 that you must look out for.   
#1. "I Can Start When I Like"
 Working from home, especially for yourself, does give you immense versatility. Sadly, it would be very foolish to avoid the need for a schedule. Your work hours may be influenced by other things, such as parenting responsibilities, which is fine. But if you fail to organize yourself, you'll never be as productive as you'd like. In turn, that could force you into working longer hours, meaning you'll get less of a leisure life too. Get up, get dressed, and go to work.   
 #2. "I'll Work From My Bed"
 Likewise, it can be very easy to take the easy option of working in bed or the sofa. Unfortunately, the bedroom and lounge both contain far too many distractions. Building a suitable workspace, ideally a home office, is essential. Not only does it enable you to enter work mode, but it creates a boundary for your family too. Given that the work-life balance is one of the key selling points, getting this right is vital. Fail to do it, and both aspects of your existence will suffer.  
 #3. "I Can Do It Alone"
 Home-based businesses still require the support of a winning team. Guiding employees to success can be even tougher when you don't physically see them each day. Taking a BS Organizational Leadership course can provide you with the skills to pass those tests with flying colors. With the right communication, keeping your staff members on the right track will become easier. In turn, that should maximize productivity and profits in one fell swoop.
#4. "I Don't Need Dedicated Customer Support"
 Depending on the nature of your home-based venture, you might never meet your client face-to-face. Rather than being a reason to ignore customer care, it should encourage you to upgrade it. Consumers need to trust your business. Setting up a virtual receptionist that can divert calls to you can put many client fears to bed. Meanwhile, social media and website FAQs can be highly useful also. Things will go wrong in business but, if you can correct those problems quickly, they won't stop you turning a profit.
 #5. "I Can Target Everyone"
 Pleasing your customers is one thing, but you first need to locate them. It's only natural that you want to hit the biggest possible audience. However, the harsh reality is that you cannot expect to satisfy a universal demographic. Whether it's dictated by location, age, or personal tastes, you must find your niche. It's better to achieve success from one audience than to fail with them all. Frankly, being too generic could spell disaster.
 #6. "I'll Let The Financial Stuff Wait"
 The success of the business will ultimately revolve around money, and there's no escaping that factor. Therefore, it's vital that you take control of those financial responsibilities straight away. Downloading QuickBooks Accounting Software will immediately offer greater control. Meanwhile, it pays dividends to keep a tight grasp on your spending. Find cheaper services on electricity, web hosting, and delivery services. Every dollar saved increases profit margins and will accelerate your progress.
 #7. "I Can Keep My Residential Address"
You know that operating from home doesn't impact the quality of your products or services. Many clients will look negatively on a business that has its headquarters based at a residential address. The simple solution to this problem is to find a virtual office address for the company. This instantly provides the presence and authority that you desire. Moreover, it protects your home details. If you ever find yourself needing to meet a client, simply take them for a meal.
 #8. "I Don't Need Offline Marketing"
 When operating from home, there's a good chance that you'll be using digital marketing. This could be due to localized social media campaigns for a local service or SEO to win over global audiences for product sales. However, offline marketing still has a crucial role to play. Given that it could take sales figures to the next level, you'd be a fool to ignore it any longer. Even if it's only utilized to supplement those online interactions, the impacts can be huge.
#9. "I Can Sit Back Now I've Tasted Success"
 Achieving any level of success in the fierce world of modern business should be commended. Having said that, you'd be very naïve to believe that audiences won't expect more over time. The world of business evolves at a rapid rate, and your venture must grow alongside it. Whether that means adding new products or simply building a stronger brand is up to you. One thing is for certain, though, you cannot afford to stagnate. Once you do, the initiative will be with your competitors.
 #10. "I'm Not A Risk"
 As a small home-based venture, you may assume that burglars and cyber attackers won't be interested in your business. Unfortunately, crooks know that your type of operation is likely to have less security, and that can put you in a very vulnerable position. Protecting your online systems with DLP Digital Data Software is essential. Meanwhile, you should always take out the necessary copyrights for intellectual property. Finally, physical protection for your workspace will simultaneously make your home safer.   
 Avoiding those mistakes won't guarantee success alone, but it will remove many of the traps that many entrepreneurs fall into. If that doesn't help you find the right pathway, what will?