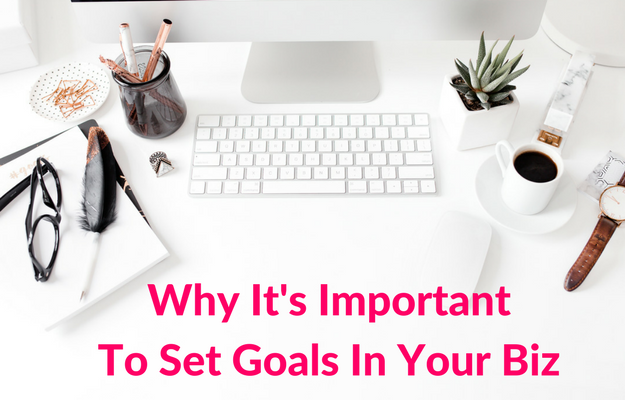 What does every successful business have in common? They set goals for themselves. Without goals and objectives, there's nothing to push harder for and your business could soon stagnate and lose drive. Goal-setting should be a crucial part of your business plan, as well as any forward work plan for the year ahead.
Need some motivation? Here are some key reasons why it's important to set goals for your business.
It helps keep you focused
When you run a business, the initial excitement and enthusiasm are enough to make it through that crucial launch period. But what happens when that disappears? Having goals makes sure that there's always something to work towards and gives your business focus. Start the year off by planning what you'd like to achieve, something that will help you create a forward work plan to carry out throughout the year.
It helps you to measure success
Without goals, how will you know what success looks like? There are ways to measure the success of your business, and one of them is to review your progress against the goals you have set yourself. This is a much more tactical approach to your business and will allow you to set out objectives for teams that will help them achieve targets and contribute to business success.
It helps you plan for the future
Having a three or five-year plan is important when you first launch a business to help you figure out which directions you need to take. If expansion is on the cards, you'll need to factor that into your plan and how you're going to be able to finance it. A detailed plan will be essential to help you secure funding from Businesslineof.credit, so make sure that all of your accounting is in order ready for when the time comes to make an application. Setting yourself some long-term goals is a sensible way to shape your business, but remember that they don't have to be set in stone if your priorities change in line with current market trends.
It motivates others
Setting goals not only helps to motivate you to make your business a success but your employees too. There are many ways that goal setting helps to motivate employees, particularly when it comes to performance. When your employees have a clearly defined set of objectives, they will bring more focus to their work and be more likely to succeed. Setting SMART objectives will give everyone something to work towards, while also helping you to measure performance more effectively.
By not setting goals for your business, you could end up facing one of the many challenges experienced by startups and other types of businesses. Goal-setting is a key factor for business success and can help you make better, more focused decisions for your future. Start the new year off by developing some business goals that will set the path for the year ahead to help you build on your success in 2018.