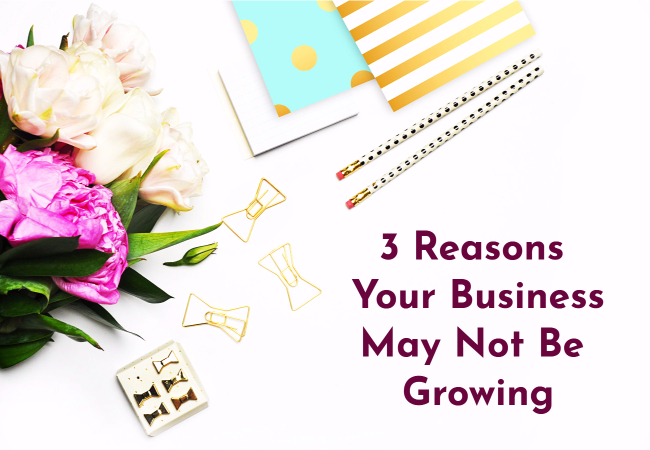 So you've got your home business, and you're keen on creating growth? You might have already started and prepared yourself for greater workload and team. Maybe you've even taken a master's degree in organization and leadership to give you the edge when you hire your team. Or maybe you've started networking with other business owners to find new partners and clients, and also to increase your brand awareness. Congratulations, you're already doing a lot to support your business growth. But it won't be enough if your online presence is working against you. Indeed, you need to consider that your business exists primarily online, as it's the preferred way for customers to find out about your services and to pass an order. A weak online presence can handicap your growth plan and even stop your business from reaching the next step.
#1. Your SEO sucks
Poor search engine optimization, or SEO for short, is a common issue for small businesses. What this means is that your business has a low ranking position in the search engine results. Ideally, you'd want your business to appear on the first page, for relevant keywords, preferably among the top 3 positions. However, it's hard work, and you need a professional SEO audit from experts like Ignite Digital before you start. The audit will indicate the elements that need improving in your web structure and your page content to facilitate ranking. Meta title, meta description, H title, keywords, anchor texts, these are SEO factors in your page content. They help the users to understand the information better. They are also scanned by search engines for ranking, among crawling your source code too. Poor SEO strategy means no visibility: If you can't be found, people can't buy from you.
#2. Your website is a mess
You've probably heard of bounce rate, which measures the proportion of visitors who leave your website without interaction. According to Kissmetrics, a poor web design pushes people to leave your website. A common issue here is using a poorly positioned navigation menu that appears after visual and text elements. Your menu needs to be on top of the page. The presence of too many ads can also increase your bounce rate. Ads are disturbing the visit, even though they might also bring passive income. Finally, if you use registration forms to welcome your visitors on your site – you know the kind, "sign up to our newsletter now" – you're more likely to scare them off.
#3. Your business has that homemade feeling
The main problem with home businesses is that some might feel a little too homemade to appear professional. For instance, unless you're a web designer, you should trust an expert to build your website. WordPress and Wix have great templates, but they will only make your business look like another personal blog. You need a website that is built to fit your business, and not the other way round. Additionally, another common mistake is to use a personal address, such as mybusiness@gmail.com. If you're serious about running a biz, then get an address to your domain name too.
In conclusion, don't fall for the traps of poor online presence. From bad SEO to lack of professional image, your business needs to feel like a real business if you want to grow for success. So don't leave your digital presence to amateurish strategies – that includes yours if you're not a digital expert – and let professionals turn your plan into an online business reality.