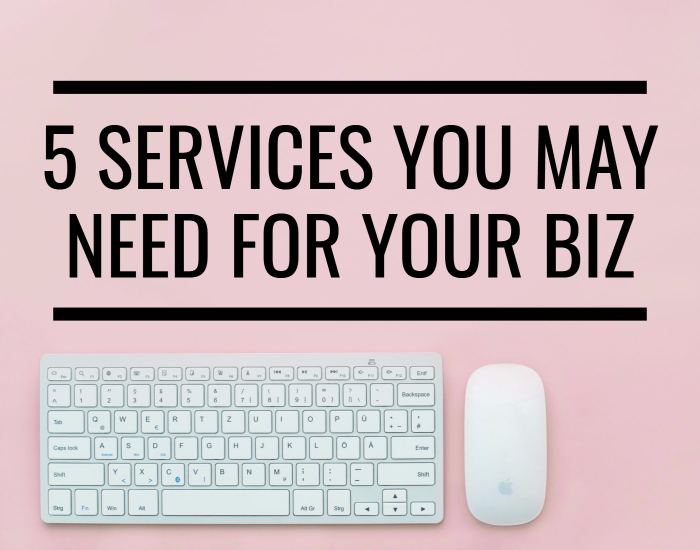 Although there are a lot of successful entrepreneurs and solopreneurs out there, running a business is hardly ever a "one man show." Whether you work from the comforts of your home with no employees or you run a small business in an office space or retail store with several employees, you will eventually need the help of other businesses and business professionals to keep your brand going. Inevitably, business to business relationships are imperative to the success of any company. It is through these relationships that you're able to get the resources you need to efficiently run your business.
Below are a few of those services you'll likely rely on in the future:
Marketing
A large portion of a company's success is in their ability to effectively market their products and services to their target audience. A product or service, no matter how great it is, won't make great sales if no one is aware it exists. As you can imagine, however, marketing is a huge undertaking for one person. Whether you're a brick and mortar location or an online shop, there are various types of marketing and each has its own set of strategies.
With the interests of consumers and the means in which information is shared/received constantly changing, it is more likely than not that you'll rely on the help of a marketing professional or company at some point. From traditional marketing like print materials to digital marketing like social media, marketing professionals have studied the ins and outs of marketing trends and how to best reach audiences. By relying on their expertise, you stand to increase brand recognition and sales.
In-House Accommodations
If your small business has several employees, providing certain accommodations to create a safe, healthy, and comfortable working environment is necessary. This might include things like a breakroom for employees to retreat to for a meal or a break from working. A breakroom might include accommodations like a water cooler, microwave, and fridge to store lunches, snacks, and drinks. A coffee service Philadelphia businesses use offers refreshments like coffee, ice water, tea, and healthy snacks in the breakroom can keep your employees happy and engaged all day long.
Office Supplies
Though it would be nice to never need to purchase a thing to operate your business, the truth is you're going to need to make purchases quite frequently. One of the most common expenses for small businesses is office supplies. Whether you're the only employee or you have a few employees, you're going to need to have the basic supplies to conduct business. From pens and pencils to copy paper and printer ink, most small businesses have accounts with office supply companies to ensure they have these things on hand whenever needed.
Accounting
Unless your business is an accounting or bookkeeping firm, you're going to need to rely on an accountant at some point in your business. Though the beginning finances can be easy to record and keep track of on your own, as time passes and your expenses and profit increases, you'll need a financial expert to help you accurately record and manage your finances. Maintaining proper cash flow, remaining in compliance with tax laws, and even ensuring that you're utilizing the appropriate method for paying your staff are all professional services that accountants are skilled at helping with.
IT Solutions
There's no way around the fact that this is a digitally-dependent era. Just about everything is done with the assistance of some modern technology. As technology continues to evolve and become more complex, the need to rely on Information Technology (IT) professionals is evident. From making software purchasing decisions and learning how to use new technology to setting up defenses from cybercrimes and troubleshooting technical problems, IT experts will be relied on heavily to help your company succeed.
No matter how you slice it, there will come a time when you'll need to rely on other successful businesses to help get and keep your brand where you want it to be. As you're looking for the best service providers to help run your business, be sure that you do your due diligence. While businesses are necessary to help other businesses grow, not all services are created equally. At the end of the day, you want to develop business to business relationships with companies who will provide you with quality services every time.