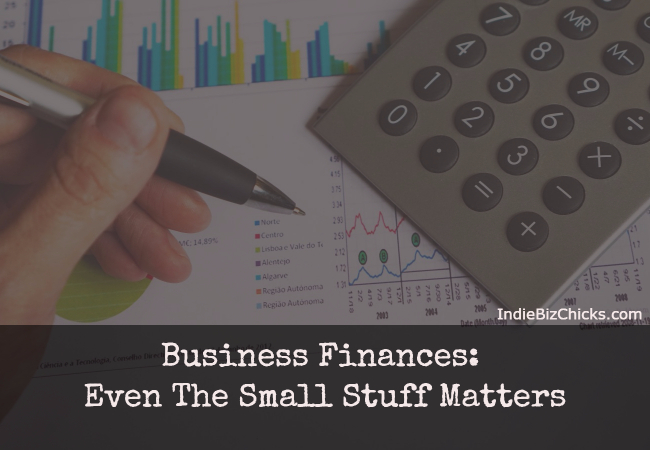 The U.S. Small Business Administration estimates $30,000 is spent to start a small business from scratch with this number decreasing to around $1-$5k if it's home-based.
The initial startup capital is easy to determine provided you develop a solid business plan that gives you leeway with the costs. Though, the troubling part of the startup is how so few will plan for on-going expenses which add up to hundreds (or thousands) in the first year, alone.
Obviously, this post can't possibly touch on all the small stuff – but it should give you a good idea of the ones many can expect when managing their business finances.
Sweating the Small Stuff
Small expenses could be ordering java supplies from Espresso Parts for keeping the team energized, to the monthly subscription for tax services using Quickbooks.
The point: Yes, you DO need to consider ALL expenses.
Finances are bound to creep and off-set your projections if you fail to account their costs. Inventory control systems and accounting software are two tools to help create order from the chaos of business management but they're only good if they're used religiously.
There are many items that'll pop up during the operations:
·  Unexpected service outages and fallback to legacy systems
·  Machinery/systems breakdowns and last-minute repair costs
·  Permits and licensing for new projects and yearly renewals
·  Inventory shrinkage from damaged, lost, or stolen items
But, go deeper:
·  Software and hardware purchases for the store/employees
·  Gas, signage, and routine maintenance for the company vehicles
·  Employee uniforms, name tags, and other branded wearables
·  Office supplies link ink, copier paper, and post-it notes
In the flurry that was launching the business – you may have overlooked these smaller items. Fast-forward a year and these expenses are "financial vampires" that are preventing you from investing heavily in growth strategies.
So… what's there to do?
Bringing the Services In-House
There are plenty of ways to slash your business costs with minimal effort if you're willing to spend a little extra time on their implementation (like outsourcing or buying in bulk). But, what if you want tight control over the operations while cutting the costs?
You need to bring the items in-house.
Technical Skills & Resources
Most technical skills you're outsourcing or using third-party services are integrated through a combination of smart hiring and providing learning materials.
Take inventory of yours and your employee skills along with what you're paying for outside of the workplace skillset. Considering hiring freelance developers to create services you use else reconfigure white-label packages to bring the programs/apps in-house.
Likewise, provide extensive learning programs and resources to empower employees. Create incentives to learn and bring new skills to the business through higher wages, recognition, and promotions.
A-La-Carte
Business systems and amenities quickly add up not only from their up-front costs but their routine maintenance and support.
Consider a-la-carte options for employees with commonly used resources at your business.
The computer and phone systems, for example, could get eliminated if you implemented a BYOD policy allowing employees to use their personal phones and computers for business. Swap the individual workstations with a central server hosting the essential applications, with tight privacy controls, and you'll cut thousands from your annual expenses.
For small things – like food, beverages, and little QoL items – encourage healthy workplace lifestyles like exercising during lunch hours. Or, having meal delivery services swing by to offer options versus a general pool of snacks and drinks in the fridge.
The encouragement could spur healthier employees which will save on health insurance.
Planning for It All
You never quite know what you're getting into when starting a business because you'll find quirks that aren't shared across your industry. Try to set a buffer for these small expenses and have a fallback in case you're in a pinch (like working capital loans) if need be.
What unexpected costs have you run into with your business and what did you do to help keep them manageable?