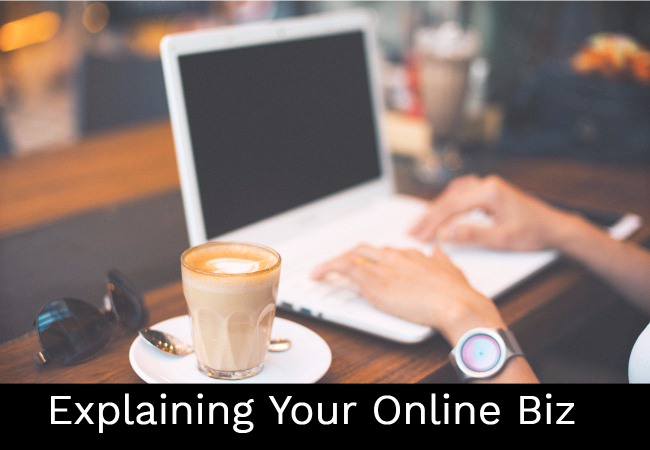 When you're working from home, the number one concern that you might have is communication. The benefit of working from home is that you have a plethora of tools and services you can use to make sure your business is fluid and open to all. However, virtually your customers will be browsing your website to see what really sets you apart from the other online businesses who work in the same field. Therefore, your website the services and products you're offering must be clearly defined so they can be understood by anyone. The world of e-commerce relies on websites having great functionality and user-friendly navigation. There are many ways you can incorporate simplicity and usability into your website, so you can focus on improving your business.
A simple homepage
When potential customers arrive at your website, the first things that will hit them are the color scheme, the clear or cluttered spread of link that navigates away from the page, and the size of labels, photos, and text. These are the first things that catch your eye, so think as a customer would. Try to pick a neutral color or something on the brighter spectrum. This would enhance the mood of the homepage and look more inviting. The categories of your website that separate your products, services, about page, blog, and social media, etc., should all be clearly visible at the top of the page. These are the most viewed pages of any online business. The homepage itself should be for highlighting the latest and greatest offerings your business has, such as improvements made and updates on release dates.
Who you are and what you do
Explaining who you are to the customer is very important as no one likes to do business without putting a face to the entity they're engaging with. Tools like these can take consumers on a journey, explaining who you are, why you set up the business and what you intend to offer and achieve. Great click-motion animations from tools like Prezi, can include text boxes, photos, videos and even hand-drawn figures. This is a great way to bring your logo or mascot to life and share the story of what your products and services can offer. These sorts of programs are also interactive if users are on tablets; so they can swipe, rotate and tap along to your journey. You can use this for many other things than just an introduction, such as a tutorial of how you use or book a service.
Blogging
Businesses large and small have fully realized the deep connection blogging can bring between consumers and companies. A small article that updates a service explains what you're trying to achieve in the future and how, as well as comparing your products to other companies, is very helpful to customers who are sitting on the fence. You also forge a more human image and show the public; you're not a robot behind a screen. Effective SEO in these blogs will rocket your blogs and therefore, business, up to the top of search results.
Online businesses rely on sharp and easy to use websites, which allow consumers of all mental capacities to navigate them. Far from being something, you should overlook, presenting who you are, and your business in smart interactive ways will increase the amount of viewership your website receives. Blogging adds that human touch and talks directly to the audience.