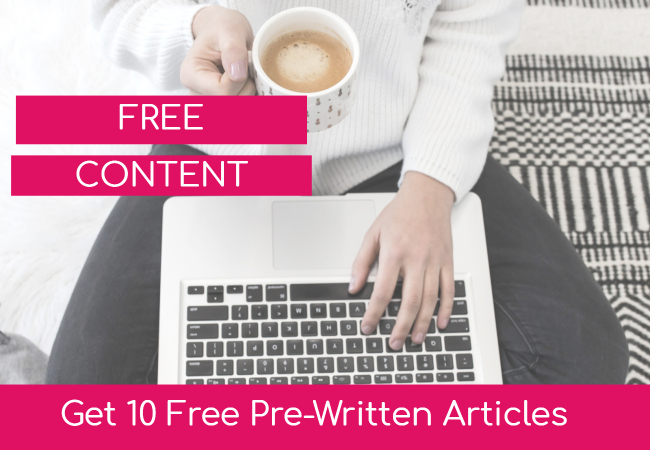 I know that December is a busy month (and one that often throws off our routines), and now that you're starting to get back in the groove of things in January, I thought I'd send you a free pack of articles from my Ready To Use Content site.
These come with PLR Rights. You can use them as your own. You can edit them, or use as is. You can post them on your blog, or you can put them in your newsletters. You can take snippets from the articles to post on social media. You can use the articles as a base for a script for a video or Facebook Live. You get the idea – there are a million ways to use the articles!
There are also lots of topics to choose from – from business to lifestyle to parenting to finance and more! Most article packs contain 10 articles, but there is one that contains only 5 articles.
Click Here To Go To ReadyToUseContent.com
Browse the articles
When you find one you like, click the purchase button and go to the order form. Enter coupon code: rtuc2018
This will give you a 100% discount on the article pack!
Enjoy!