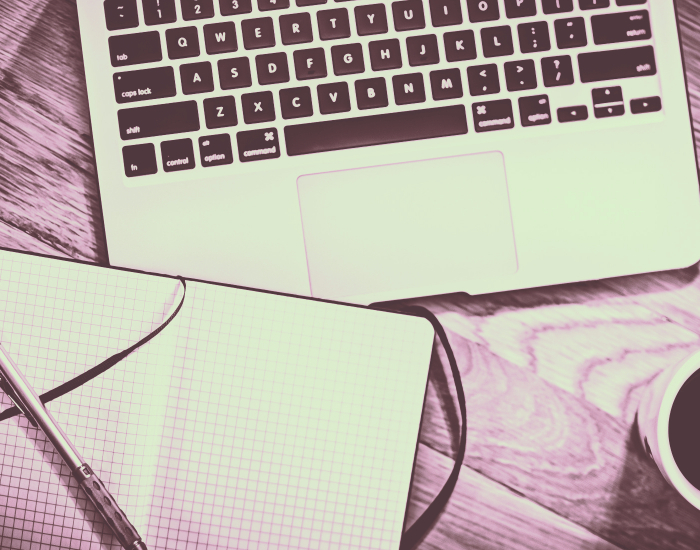 The world of online development is one of great variance. It's likely that you've noticed, in your effort to expand your small and humble business, that you're in need of a website. This is the undeniably most effective way to reach a large audience, and communicate with that audience immediately and effectively. For that reason, and many other reasons, it's important to stay wise about your content delivery strategy. How can you make it the most appealing to people visiting your website? This question is a great one to ask, but it's often not entirely enough in its own right. You should also be asking 'how can a visitor stay engaged with my website?' Anyone can find your website through sheer chance, but actually reading it and becoming interested in its content is another thing entirely.
Finding and holding organic views is often a goal of most websites. You shouldn't have to completely rely on your social media of affiliate marketing pages to direct traffic to your website. You should make it worthy in its own right, and arguably the most valuable online resource you host. While social media pages are often the most effective and populated, you still should consider your main website as the hub of your operation, no matter the product, service or artistic creation you hope to deal in.
Here are some tips for helping your visitors stay connected and engaged with your website from the moment they visit it.
'Bookmark Friendly'
Is your website worthy of being bookmarked? If it isn't, why not? This should be the goal of your website existing, so every time similar letters are typed into that user's address bar, they are immediately suggest your website. This can help repeated viewings over and over again. However, in order to do this, you need to provide something on your website which is impossible to find elsewhere.
Of course, a full library of your sellable goods should be on here and available for a visitors perusal, but is that enough? Finding out information about the products you can't see elsewhere can help your website stand out from an informational perspective. Having a whole category dedicated to the history and future goals of your firm can be worthwhile too.
Localizing all of your support tickets here can also help your team, as call centers are often bumbling and relatively ineffective. Instant Messaging or email tickets crafted on your website can help support tickets come your way which can help you sort out and prioritize queries from your consumers within a timely fashion, and this is much friendlier on your staff, especially when you have a limited team working to meet the demand.
Lead Pages
Your landing page is the first thing your target audience sees. Namely, it's the front page of your website and all of the offshoots that provides. It's one thing having your language as a directory for other links you want to funnel your audience to, but it's another to have this main page important in its own right. Make sure the graphics are attractive, the font is readable and there is enough information here to warrant a viewing in the first place.
Don't go to fancy with it, like with flash extensions that need time to load before they give you an insight into the webpage upon visiting. Consider those with poor connections. If the webpage doesn't load within the first thirty seconds, you can be sure that they'll get bored and potentially try another service with a more friendly and optimized platform.
It's important to also know the difference between Clickfunnels vs Leadpages. One tries to funnel your audience down a select path to gain some form of interaction, such as asking an audience to sign up for a mailing list, while the other localizes everything on one page and allows the visitor to make up their own mind. Neither of these are particularly the wrong or right choice, but depending on what website atmosphere you're hoping for, they could matter in the grand scheme of things.
Marketing
Using marketing logic can help bring in the audience here. Think of the great tools at a marketers disposal – they're often bright colors, catchy slogans and images which grab the eye. Why should a web page be different? Looking like a New York Times homepage, something visiting for its academic and insight can simply turn someone looking for a product off. A consumer wants to be sold to. They want to be led and told that the product you are selling is of great quality and will improve their life. Minimalism does help online from a design perspective, but minimalism in conveyed information is likely going to deprive your audience of the necessary information they need to make a purchase.
You don't have to pay any extra advertising revenue on the website you own. There are no weekly viewings of an advert at the right time on a show's pre-destined sellable advertising time slots. Your advertisement can be displayed 24/7 on your web page, which is fantastic. Make sure to give it some variance, and make it stand out. If a visitor is viewing your webpage, they are likely at least slightly interested in your firm and what it has to offer. All they will need is a little push in the right direction, and they'll be on their way.
Make sure that your goods are easy to purchase. Offer multiple payment options, from Credit/Debit card to Paypal to Skrill. All of these services help smooth out the payment process online. Allow the consumers to craft their own online accounts that optionally saves this information, allowing the consumer to make a repeat and easy purchase next time. Offer incentives for buying off of your website as opposed to other marketplaces, such as discount coupons and loyalty points.
Before long, your website will become the centralized hub for everything to do with your business. With these tips, your website is sure to explode in and maintain traffic.