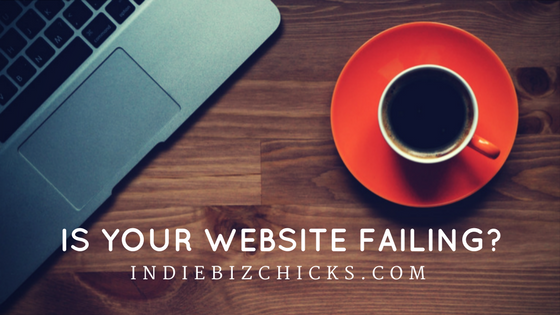 There comes a time for every business when things suddenly seem to halt. Website traffic slows, click-throughs reduce, and sales can take a plunge. The reason is usually difficult to pinpoint. It feels like your website is suddenly failing you, and you can be left scratching your head wondering what to do. Don't panic. These things happen, and they can happen in cycles. This means it is likely to happen again. Still, it's worth using this quieter time to fix a few issues that might be contributing to the problem:
Too Busy To Notice
When things take off for your home-based business, you can suddenly find yourself too busy. You might not have time to take care of some of those routine things you should regularly be doing. When was the last time you checked out your competition? Sometimes traffic to your site can slow if there's a new kid on the block. Perhaps your content has become a little samey, and one of your competitors is releasing fresher, more relevant posts? Check your marketplace, and update your competitor files.
Forgot To Update
There have been plenty of changes over at Google and the other big search engines. Security is now one of the main qualifying factors for reaching the top spot in the search results. Have you checked that your hosting service is keeping every one of your web pages secure? Https is the new standard that each page should have. What about your computer systems that you use to update your site? It doesn't take much for someone to take advantage of your lack of security, throwing your entire business into turmoil. If something goes wrong, you may need to find a business class ransomware removal and decryption service to be in with a chance of getting your website data back.
Erm… Awkward!
When was the last time you tried out your website? Sure, you're in the back end daily updating your promotions and product offering. But do you regularly visit the website as a customer? Do you try to find the things you're selling? Is the Search function working well? Can the customer even find it easily? Are all the key tabs clearly visible across the top of the page? If your site is awkward to navigate, your customers will leave you.
Who Are You?
If nobody can find you, then nobody will be visiting your website. You need new visitors to become new customers, so it's time to start addressing the lack of first-time traffic to your site. Find out where you rank for the most typical search terms you think customers might use. If you're not on the first couple of pages, you've got some work to do. You can pay for some advertizing. Or you can fix the SEO score by checking the content of each of your pages and rewriting where required.
Your website is the most important part of your business, so it has to serve you well. The marketplace and customer needs do change from time to time. This means you have to be alert and astute to keep up with it. Any good website can become less relevant over time without those essential updates. Keep your systems secure, keep your website content current, and keep drawing traffic.