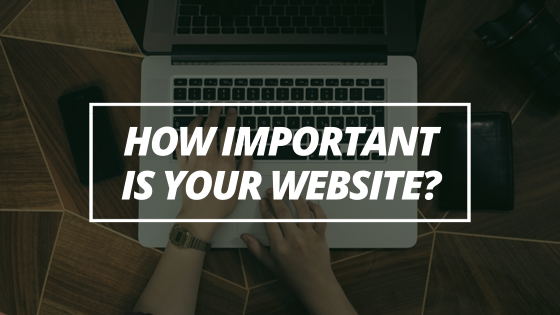 For a virtual business, of any shape, size, and type, a website is the most crucial factor. Virtual companies have no physical location, they run entirely online, which means that online presence is of the utmost importance. There's no store location to fall back on, a virtual business runs entirely online, which means if success is likely, a good website – no a fantastic website, and well run social media channels and email campaigns are of the highest priority or should be.
With that in mind, it's vital that virtual businesses know how to ensure that the website they have is well-designed and up to the task of acting as a virtual hub for the brand. As well as making sure that their online presence in other areas is run seamlessly. To help to ensure that your virtual business has every chance of success, take note of the tips and advice below.
Your website is crucial, so it pays to get it right
For a virtual business, their website is at the heart of the whole company, which is what makes it such a crucial key factor. With that in mind, it's of the utmost importance that you know how to get the design of your website right. So, what should a good website incorporate?
Responsive design: For a website to work on all screen sizes, from computer screens to smartphone screens, the design needs to be responsive. Sure, you may pay a little more for a website that is responsive, but with more and more people spending longer on their smartphones and less time on their laptops, it's worth the additional cost.
Quality hosting: The hosting that a website has is of vital importance, as it's the hosting that determines what servers a site runs on. The cheapest option is a shared server, but this isn't the best option, especially if you are expecting high rates of traffic. Shared servers tend to crash more often and can also cause sites to load slowly. Instead, what you want is either a dedicated server or if this is out of your price range, a VPS – aka a virtual private server. Wizz Hosting provide reliable VPS services that include the use of VPS servers, which although are technically shared, each user has their own dedicated section of the server. This means that they are less likely to crash or slow websites down, as shared servers often do.
A user-friendly design: If you want to ensure that visitors return to your website again and again, a user-friendly design is a must. In today's hectic world no one is willing to waste time attempting to work out how a website works, which is what makes a user-friendly design so crucial for virtual business success. User-friendly means a website that is easy to navigate and use for its purpose, such as placing an order. The fact is that if customers can't easily make their way around your website, they aren't going to stay long or come back.
Unique and innovative content: Adding a blog to your website is a great idea, as it can help to increase page views and help to drive traffic to your site, that is if it is properly optimized and well written. For a blog to be successful, it needs to contain unique and innovative content, be well-written, and be SEO-friendly, among other things.
Your online presence is also vital
For a virtual business, a well-designed website is vital, but as is an online presence. Sure, your website is part of that presence, but there are other factors that should be incorporated into it, such as social media, for instance.
Consistent posting: One of the most important things when it comes to your business's online presence is consistent posting. If you are going to make a success out of your virtual venture, you need to take advantage of social media and use it on a constant and consistent basis.
Sharing of interesting and informative posts: The key to social media success is ensuring that you are sharing all of the right posts. As well as sharing your own posts, it's also important to share posts from other key players within the industry, just not your competitors.
Interacting with your customer and prospective customers: One of the best ways to successfully engage with customers and prospective customers is via social media. Share interesting posts that make people reply, get involved in Twitter chats, comment on other people's posts – the more you engage with your customers and prospective customers, the better.  
For virtual business success, a website is a crucial tool; there's no doubt about that. But what it's important to understand is that it's only useful if it's well designed. It's also important to realize that social media is a key tool for virtual businesses and one that should be utilized at every possibility.