Podcast: Play in new window | Download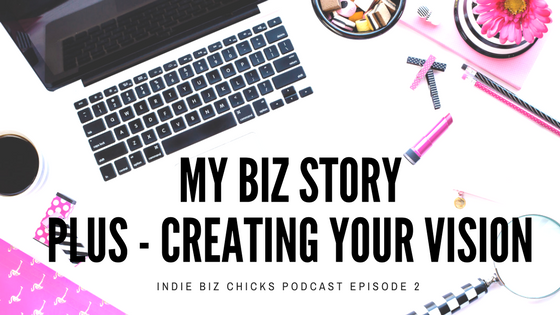 I am proud to announce that The Indie Biz Chicks Podcast Is BACK!
I first started a podcast shortly after I started this website (TEN years ago!) but I let the podcast fall by the wayside (it happens!)
I missed the podcast — so I brought it back!
You can listen with the above player, and you can also click here to subscribe in iTunes
In this episode, I'm going over my "biz story" and I also talk about how having a "vision" for my business helped me reach my goals.
When you're done listening, I'd love for you to leave me a comment and let me know what you thought (or leave a review in iTunes)
BONUS — I have a FREE "Create Your Vision" Workshop for you!