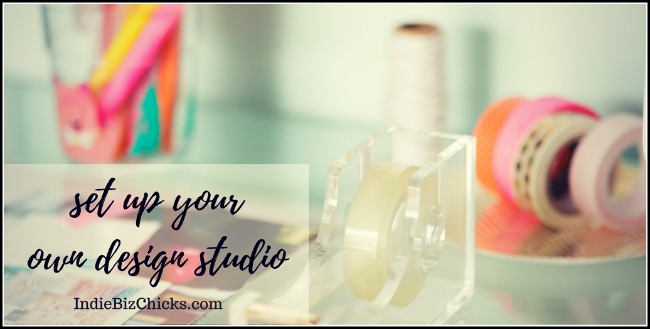 If you've been in the design business for some time, you've probably thought a lot about leaving your regular place of work and setting up by yourself. Aside from the marketing and logistical issues, one of the major hurdles to setting up by yourself is finding somewhere in your home that you can transform into a design studio. If you're limited on space, this is easier said than done.
That shouldn't mean, however, that the lack of a beautifully outfitted design studio should prevent you from doing what you want to do. All it takes is a little preparation. Remember, it's not the studio space that makes the designer: it's the other way around.
Where To Locate?
Eric Reinholdt, a design expert, and contributor to Houzz magazine says that designers who want to set up their own studios should avoid the urge to rent. Yes, it can be tempting just to pay for a physical location elsewhere, besides your home. But, he says, it'll end up costing you a fortune. It's an especially bad idea if you're a bootstrapped business, trying to generate additional business from your own revenue. People who rent end up having to go into debt to fund their operation and they starve their growing business of much-needed marketing funds. When businesses do this, there's a chance that they'll sink before they grow.
The Advantage Of Working From Home
The advantages of working from home, however, are many. There are tax benefits, for instance. You can shift wages to rent to save on employment taxes. And you'll incur less mileage, given the fact that your office is literally on your doorstep.
There's no commute either, and overheads are low – which isn't the case if you rent a third party studio.
A Dedicated Space
It's worth pointing out that the vast majority of professional designers have made the decision to work from home. Finnish architect Alvar Aalto, for instance, always worked from home, despite being one of the most celebrated architects of his era. With that said, however, a lot of your success comes down to how well you use the space. Finding good wholesale craft supplies for businesses is essential, as you'll need all sorts of materials to visualize and create your projects. You'll also need the right furniture: a table for meeting with clients and a bookcase to keep your references.
Finally, you'll need all the usual technology and equipment hooked up to your external office. These days, installing a phone in a home office is easy – just use your smart phone. You'll also need an internet connection. If you're out of the house in a separate building, your regular WiFi might not reach, and so a range extender may be necessary. Many businesses, especially design businesses, need a printer/scanner. Regular printer-scanners for residential use probably won't cut it, especially if you have a lot of throughput. But the good news is that many printer companies make high volume printers for businesses, including Dell and Brother, which include inbuilt scanners.