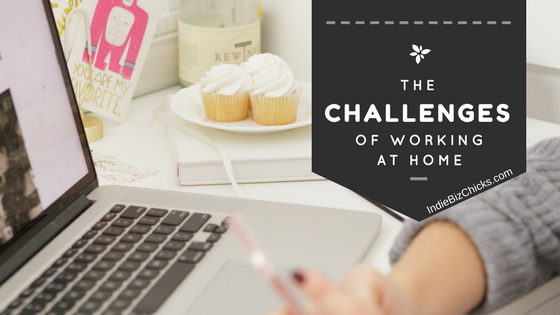 Business will always, always be challenging – success, they say, does not come for free. However, depending on the business environment, those challenges will change and vary. A business in a tourist destination will have to deal with slow business during off-peak months when the tourists aren't around. Businesses will have unique challenges depending on where they are based and this applies to working from home as well.
While working in your own abode might be a dream come through – don't think for one second that it won't be challenging or you could be caught out by some of the challenges unique to businesses that are operated within the confines of the home.
Why do people run a business from home? Well – for many it can be the convenience. You sleep, work and eat in your place of business. For others, it can be the lack of expenses. Effectively, a business run from home avoids the enormous costs of renting a property or office to conduct business from.
For others, it can just be the comfort. Working outside brings a lot of stress (however, running a business is never stress free – don't be fooled!) but running a business from home means working in comfortable, familiar and relaxing surroundings which can benefit the mind!
But where there is business, there will be challenges. What challenges does the working environment of the home present to any home based entrepreneur?
For one – working in a relaxing environment can dampen productivity. With nobody to manage but yourself, it can be all too easy to roll out of bed in the afternoon, procrastinate and rush through some work for clients or customers and call it a day. We can lower our expectations when we run a business, and we can lower them further if we run one from home. As a business owner, your expectations of what you provide and how you work shouldn't ever change.
Another challenge? Switching between a headquarters and a home. You need to preserve your well being, so sticking to regular working hours ensures you have a point where you can call it quits. However, unless you have a dedicated office space, your kitchen table or lounge couch will be covered in business items including paperwork and products. Separating work and life can be really hard when running a business from home. Especially when you can get free cards using vista prints service to market yourself, especially when you're storing your products at home. With ease and access, your house can resemble more of an office. Be careful and make sure you switch off your business mind once working hours are over. Make sure you have breaks and don't push yourself too hard.
Of course, there are also the distractions. From chores to kids and other things, try to keep professional when at home and running your own business.
There are plenty of challenges about when running a business from home, but what type of business isn't challenging? Ask yourself that!