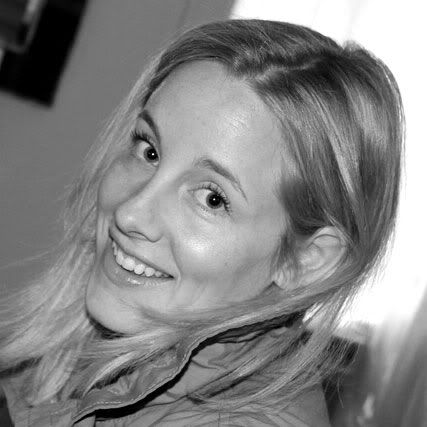 What is your name?
Rachel Johnson
What is your business?
When did you start your business?
My husband and I created Swap-bot in the summer of 2005 after participating is some fun online swaps. My husband is a computer programmer and I am a graphic designer. We built the entire site from scratch and have continued to improve it over the last five years.
Why did you decide to start your business & why did you choose the type of business you chose?
My husband and I love making websites together and Swap-bot was just one of our many little projects. We ran it on the side for a long while, but people really seemed to dig it and it kept growing. So, eventually we decided to start taking the management of the site seriously and actually built our own small business around it. I love arts and crafts and meeting new people on the internet, so the Swap-bot community is a great fit for me. I also studied Arts Management in grad school at the University of Oregon, which has helped me with the business side of things.
What is your favorite thing about being in business for yourself?
I am not good at sticking to a strict schedule. I get a lot of work done, but my working style is very disorganized. I like being able to work on the things I want to work on when I want to work on them, and not feeling guilty for walking away from my computer when neccessary. I also love having ownership over something and growing it from the ground up.
What turned out to be harder than you thought?
Well, as the only site Admin of Swap-bot I get WAY more email than I ever thought was possible and I feel perpetually behind on answering it. Email is always a source of guilt for me, but I try to be at peace with the chaos.
Looking back, what is one thing you know now, but wish you knew back then?
Working for free never pays.
Do you participate in any business groups (mentoring, networking, etc) ?
I go to Etsy Labs Craft Nights here in Brooklyn quite often, which I consider a form of networking and skill sharing. Etsy is an amazing business which really supports its community. I am also a reporter for CraftCritique.com which keeps me up to date on the latest things happening in the craft world. And, I'm a member of UnanimousCraft.com and I just joined The Creative Empire community.
As a business owner, it can be easy to work all the time – do you have any tips for balancing your business and your personal life?
That is hard because the email never stops coming in, but even so, I really have to take some time off each night to be with my husband. We definitely watch our fair share of television! I also insist on taking time out each day for exercise. It keeps me sane and I hope that it counteracts all of the time I spend sitting in front of the computer. I do work on Swap-bot on the weekends, but usually only for a few hours per day. I don't think I have gone a day in years when I haven't checked in on Swap-bot!
What have been some of your best business successes?
Turning a profit (making more from our site advertising than it costs to run the site) was/is a big deal. We still do not make a large amount of money on Swap-bot, but I am proud that we do not carry any debt.
Another huge success is our awesome Swap-bot community. There are some amazing members of our site who have been with us for years and help us in a lot of ways. They answer questions from other members in the forums and let me know when they notice problems. It feels great to be running something that people enjoy.
It was also a thrill to host an Etsy Craft Night last February! It was such a great time and I felt honored to be "connected" to Etsy in that way.
What are you planning to do with your business in the future?
We hope to keep growing our community and improving the site. Since we are such a small team (just me and my husband) major site overhauls take way longer than we would like. We want to add a lot more functionality to the site and make it easy to connect your Swap-bot activity to other social networking sites. We also hope to add a site store and a photo gallery sooner rather than later!
I plan to continue running Swap-bot indefinitely! I love working for myself and the Swap-bot community.