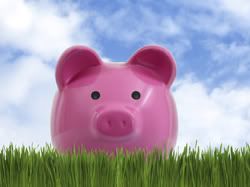 With 2012 just around the corner, it's time to start thinking about what you'd like out of your business in the coming year.
I think "Make More In 2012" is a GREAT theme and goal!
Here are 5 Steps that you can take to expand your business and earn more in the coming year:
Affiliate Marketing – If you already have a blog and/or website, you have everything you need to get started in affiliate marketing. As an affiliate, you will help other businesses market their products and services. You can do this by writing a review on your blog, posting graphics on your sidebar, sending out a tweet, etc. You will have a special link to use. If someone uses that link to purchase a product, you will earn commission.
Working With Brands – This is a big one! Now, sometimes you will get paid outright by the brand for hosting a giveaway, but sometimes you will get paid in other ways. For example, you might get free products to try. If you start doing giveaways, you'll get more traffic to your blog, and that can help you earn more with Adsense, Affiliate Marketing, and any ads that you sell outright on your blog.
Creating Your Own Info Product – I know that a lot of people are intimidated by this. Don't fall into that trap! There are things you know that other people want to know. There's nothing stopping you from creating an ebook, a sewing pattern, etc, and then selling them. What knowledge do you have that you can share?
Teaching An Online Class – You can also take the above step and kick it up a notch by creating your own online class. This is a more hands-on way to share your knowledge. You don't need any special  teaching certificates to teach your own class online.  All you need is the willingness to share what you know. You don't even have to invest any money into special programs. There are many ways to teach a class online — for free!
Create Your Game Plan & Start Marketing – Now that you know several ways to expand your income, you need to sit down and create a game plan. When are you going to start implementing these things into your business? Write out your goals now. For example, decide that you're going to have your first info product ready by March 15 or that you're going to offer your first online class on June 1.
Then, once you have these things in place you need to start marketing them. Don't be afraid of self-promotion. If you don't tell people you're offering these things, they can't buy them from you.
I'm kicking off a special, 6 week workshop called Make More In 2012 on January 9, and I hope you'll join me! Over the 6 weeks we will look at the above topics.
Each week, I will provide you with a new workbook on that week's topic, and we'll also have a group coaching call. I'll record the calls, so if you can't make it live, you can listen to the recording online.
For those that are intersted in working one-on-one with me, you can add (6) 1/2 hour coaching calls, too.
To join in on this workshop and receive the workbooks and group coaching calls for $50, please click here.
OR – you can choose to make 2 payments of $30 by clicking here.
The price will be going up to $75 soon, so grab this deal while you can!
To add the 6 one-on-one coaching calls to the workbooks and group calls for only $149, please click here
OR – you can choose to make 2 payments of $79 by clicking here. The price for this package will be going up to $199 soon!
PLUS – the first 10 people to join will receive a vendor booth in The Virtual Indie Craft Fair during January – at no additional cost! That's a value of $30.