"How Blogging Changed My Life" – Guest post by Lish Dorset
Blogging changed my life in a big way in that it totally changed my career path.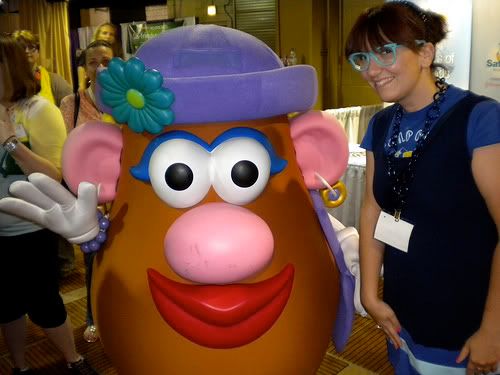 When I started Michigan State 10 years ago, I was pretty positive I was destined for a life of print magazine editing, becoming famous for running a world-famous indie music magazine, marrying the lead singer of Blur and living in a multi-million dollar loft in Brooklyn. Did I mention this was all going to happen by the time I was 25?
But when I was 25 I found myself editing blogs instead of magazines, learning how internal combustion worked and day-dreaming of a smallish apartment in Plymouth, Michigan.
Just a few years out of college the decline of the newspaper industry went in to full stride and I quickly found myself looking for not only a new job, but a new career. I definitely spent my fair share of time online, joining Friendster right after graduation and writing whiny posts over on LiveJournal, but was a qualified to edit blogs? I thought people didn't edit blogs?!
As I started looking for new jobs I saw a posting for a blog editor in Ann Arbor for a digital-based public relations firm. "I'm qualified, I think?" I convinced myself. A few months earlier I had started helping a friend out with a craft blog launched to promote our craft group, Handmade Detroit. I interviewed for the job and realized that I'd be lucky to get called back as "blog editor" was definitely the new black in terms of job titles. But instead, I got the job and started running blogs for major companies, from cars to insurance providers.
Definitely a lot different than community journalism and DEFINITELY different than running my dream version of Pitchfork.
Three years later I couldn't be happier. I still work for the same company helping companies with not only blogging, but getting involved with all sorts of online activities. Sometimes I miss working in a newsroom when national (or local, for that matter) news breaks, but I wouldn't trade my gig for the world.
I also realized that maybe I could still marry the lead singer of Blur… I just need to get him to start blogging and move to southeastern Michigan.
About Lish
Lish Dorset is a proud member of Handmade Detroit, the crafty gang that brings you the annual Detroit Urban Craft Fair. When she's not day-dreaming of marrying Internet celebrities (are you listening, Akiva Schaffer?), she's either busy at work, embroidering swear words on dish towels or trying to convince her friends that Wham! is one of the best pop groups of all time.