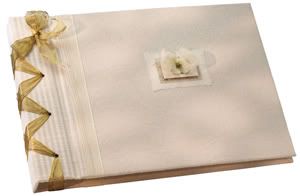 Today is National Scrapbooking Day! I was a scrapbooker long before I created IndieBizChicks. In fact, when I did start learning how to design a site and get it onto the internet, when people asked me how I liked it, I would say "Oh, I love it – it's a lot like scrapbooking!"
Scrapbooking and blogging really do go very well together. Both of them are all about telling stories. Some blogs are very personal and are actually digital scrapbooks on steroids. They have the same photo and story telling element, but they also are interactive and constantly evolving.
And then there are blogs that are more focused on a particular subject, such as this one. So, while it isn't a scrapbook of my personal life, it is still a scrapbook in it's own way. It's a collection of information about how we, as hip and modern women, are doing business, using social media, etc. In twenty five years, a lot of the information will be out dated. People who read the posts I am writing right now will be thinking "Twitter? Are you serious? They were using Twitter back then? They might as well have been using a telegram!" And that kind of reminds of looking at old photos, and thinking "Yeah, that feathered hair and neon checker shirt must have really awesome in 1982!" See – it really is just like a scrapbook!
And in honor of the day, I am going to share three of my favorite "scrapbook queens" with you. Looking over their blogs, and their layouts, will definitely inspire. It may come in the form of an idea for a new blog design, a new blog post – or help you choose colors for your next craft project. Whatever the case may be, these blogs are full of great ideas, great photos, and great design!