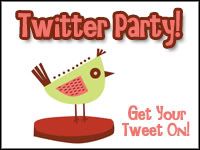 Join me (@indiebizchicks)  for an #indiebizchat Twitter Party on Monday, January 23 from 9 – 10pm Eastern time. I will be interviewing artist Stephanie Corfee (@stephaniecorfee)
I think Stephanie's work is pretty amazing. Just look at the colors. Seriously – go look at her Etsy shop. She's got lots of real life ideas on using color to decorate, stimulate creativity, and more. And she has some good business ideas, too!
Learn more about her – and get her best tips – during the Twitter Party!
I recommend using TweetGrid to keep track of the discussion. You can log in by clicking here.
Remember to use the hashtag #indiebizchat when you enter in your tweets.
** Not sure how to join the Twitter Party? Click Here to watch the Twitter Party Video for instructions.