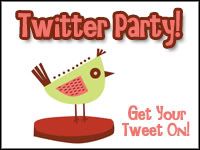 The next Indie Biz Chicks Twitter Party will be about Organizing Your Biz! This will be held on Monday, November 2 from 9 – 10pm Eastern time.
I recommend using TweetGrid to keep track of the discussion. You can log in by clicking here.
Remember to use the hashtag #indiebizchat when you enter in your tweets. For example "I use Google Calendar to keep myself organized #indiebizchat" …
Please RSVP below with your Twitter handle so everyone can start following each other on Twitter in advance of the Twitter Party!
Also – if you'd like to write a blog post with tips on how you keep your business organized, please share the link with us during the discussion. It would be great to see what everyone is doing. We'd all learn something new!!