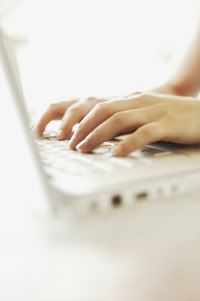 I recently wrote my 1,000th blog post, and to celebrate, I'm offering 30 Days Of Blogging.
Each  day, for 30 days, you will receive a blogging tip and a blog post idea. I'll be sending them directly to your email. The best part? The cost is only $10
To purchase now, for only $10,  click here
Not sure if this is something you'd use? Read on for a sample:
30 Days Of Blogging Motivation
Daily Tip: The idea of writing a blog post can seem intimidating to some people. Don't look at it as "formal writing." Instead, sit down and write in the way that you speak.
Your blog is a communication tool. It's like a written conversation with your readers. You write the post, they leave comments, you comment back. There is a flowing dialogue. Get rid of the stiff writing and have a conversation!
Daily Post Idea: Tomorrow is December 1. Think about all the things that have happened this year. Write a post about one of your happiest moments this year.
If you'd like to get more of these tips and ideas emailed to you every day, for 30 days,
Click Here To Purchase Now For Only $10