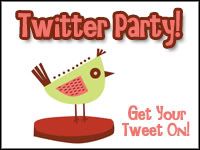 The Indie Biz Chicks Twitter Party (#indiebizchat) will be on Monday, January 11 from 9-10pm Eastern time. Our topic will be : Using WordPress!
Learn why WordPress is such an awesome tool for building websites (hint: it's FREE), find out which plugins you should be using, and share your WordPress tips and tricks!
If you are new to WordPress, I recommend checking out Kelly McCausey's WordPress Orientation webinar classes to learn even more about this tool! (We'll be giving away 2 spots in an upcoming session; leave a comment below for a chance to win! The winners will be chosen at random during tonight's #indiebizchat!)
I recommend using TweetGrid to keep track of the discussion. You can log in by clicking here.
Remember to use the hashtag #indiebizchat when you enter in your tweets.
RSVP below by posting a comment! That way, you can start following the other attendees on Twitter in advance of #indiebizchat
** Not sure how to join the Twitter Party? Click Here to watch the Twitter Party Video for instructions.