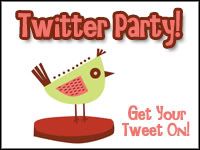 The next Indie Biz Chicks Twitter Party will be Monday, March 1 from 9 – 10pm Eastern time. We will be talking about WordPress! We talked about WordPress back in January and I have had a lot of requests for another #indiebizchat on this subject.
This time, we have a guest, Dan Nixon of The DVX. Dan is a web developer (view Dan's portfolio here). That means he creates very high end sites for some very big companies, but don't be scared. He's small biz friendly. His wife, Bethany, owns Reware Vintage and is a member of Handmade Detroit. And Dan is at every craft show, sitting right next to her.
What does all of this mean to you? It means he knows how to make sites look awesome, and he also understands what it means to be on a budget. I have some questions for him that I have already prepared and you'll also be able to ask your questions!
I recommend using TweetGrid to keep track of the discussion. You can log in by clicking here.
Remember to use the hashtag #indiebizchat when you enter in your tweets.
RSVP below by posting a comment! That way, you can start following the other attendees on Twitter in advance of #indiebizchat
** Not sure how to join the Twitter Party? Click Here to watch the Twitter Party Video for instructions.