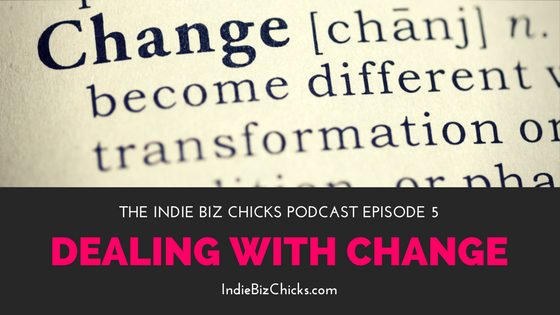 Change is unavoidable, and it happens to all of us from time to time.
Changes happen in our lives, and our business, and in many cases, what happens in our lives affects our business, and what happens in our businesses can affect our lives.
Change can be scary. We're leaving the familiar for something new. That makes us uncomfortable, anxious, and sometimes depressed.
I've been going through a lot of changes lately … I'll give you the short version:
Today was my niece's first day of Early 5's, which is a pre-Kindergarten. It's my younger nephew's first day of 8th grade
I turned 40 last week on August 15th
My oldest nephew graduated high school in June and turned 18 in July and my youngest nephew became a teenager a couple months before that
And as many of you know, my mom passed away unexpectedly in January.
That's a lot of change to deal with in a short time.
In this week's episode, I'm going to give you some insight on how I've dealt with all of this, and when it's okay to just put your business on the back burner while you deal with life.
Which is a little contrary to what we're used to hearing (make your business your priority, focus, focus, focus!)
You can listen with the above player, and you can also click here to subscribe in iTunes
When you're done listening, I'd love for you to leave me a comment and let me know what changes you're going through right now!