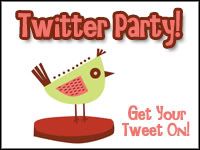 The next Indie Biz Chicks Twitter Party will be Tuesday, July 12 from 9pm – 10:30pm Eastern time. It's gonna be a BIG Crafty-Talk-A-Thon.
We'll be talking about selling your crafts online & offline, pricing your work, finding motivation, dealing with the ups and downs of business and more!
My super awesome guests will be Bethany Nixon (@bethanylouise) and Amy Cronkite (@amelac) of Handmade Detroit and Rachel Johnson (@swapbotnews) from SwapBot!
I recommend using TweetGrid to keep track of the discussion. You can log in by clicking here.
Remember to use the hashtag #indiebizchat when you enter in your tweets.
RSVP below by posting a comment! That way, you can start following the other attendees on Twitter in advance of #indiebizchat
** Not sure how to join the Twitter Party? Click Here to watch the Twitter Party Video for instructions.
(Want some great exposure for your biz? Sponsor an #indiebizchat Twitter Party for just $35 by clicking here.)