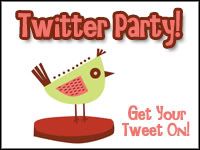 The next Indie Biz Chicks Twitter Party will be Friday, July 8 from 11am – 12pm Eastern time. We will be talking about selling more with your blog! Whether you make products or provide services, we will have tips for you!
My guest will be Wendy Piersall (@eMom).
I recommend using TweetGrid to keep track of the discussion. You can log in by clicking here.
Remember to use the hashtag #indiebizchat when you enter in your tweets.
RSVP below by posting a comment! That way, you can start following the other attendees on Twitter in advance of #indiebizchat
** Not sure how to join the Twitter Party? Click Here to watch the Twitter Party Video for instructions.