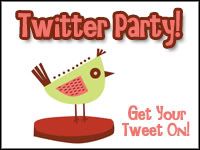 The next Indie Biz Chicks Twitter Party will be Tuesday, July 19 from 9pm – 10:00pm Eastern time. We're going to be talking about the pros and cons of working solo.
My  guests will be Kelly McCausey (@kellymccausey), Angela Wills (@angelawills), and Sharon McMillan (@sharonmc).
I recommend using TweetGrid to keep track of the discussion. You can log in by clicking here.
Remember to use the hashtag #indiebizchat when you enter in your tweets.
RSVP below by posting a comment! That way, you can start following the other attendees on Twitter in advance of #indiebizchat
** Not sure how to join the Twitter Party? Click Here to watch the Twitter Party Video for instructions.
(Want some great exposure for your biz? Sponsor an #indiebizchat Twitter Party for just $35 by clicking here.)