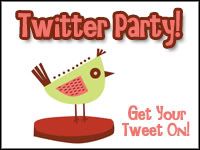 #indiebizchat is The Indie Biz Chicks Twitter Party. It is held on  Monday evenings from 9 – 10pm Eastern time.
We discuss a different biz topic each week – and it's always free to participate!
Here are some upcoming topics:
January 25 – We'll be discussing the Winter Biz Session topics / preview Q&A with the speakers
February 1 – Balancing your business with your children
February 8 – Free and low-cost biz tools
February 15 – Attracting clients to your service based biz
February 22 – Advertising offline
If you would like to receive a reminder on Monday morning about that evening's #indiebizchat, enter your email into this form:

* On a side note, I recommend using TweetGrid to keep track of the discussion. You can log in by clicking here.
Remember to use the hashtag #indiebizchat when you enter in your tweets.
** Not sure how to join the Twitter Party? Click Here to watch the Twitter Party Video for instructions.