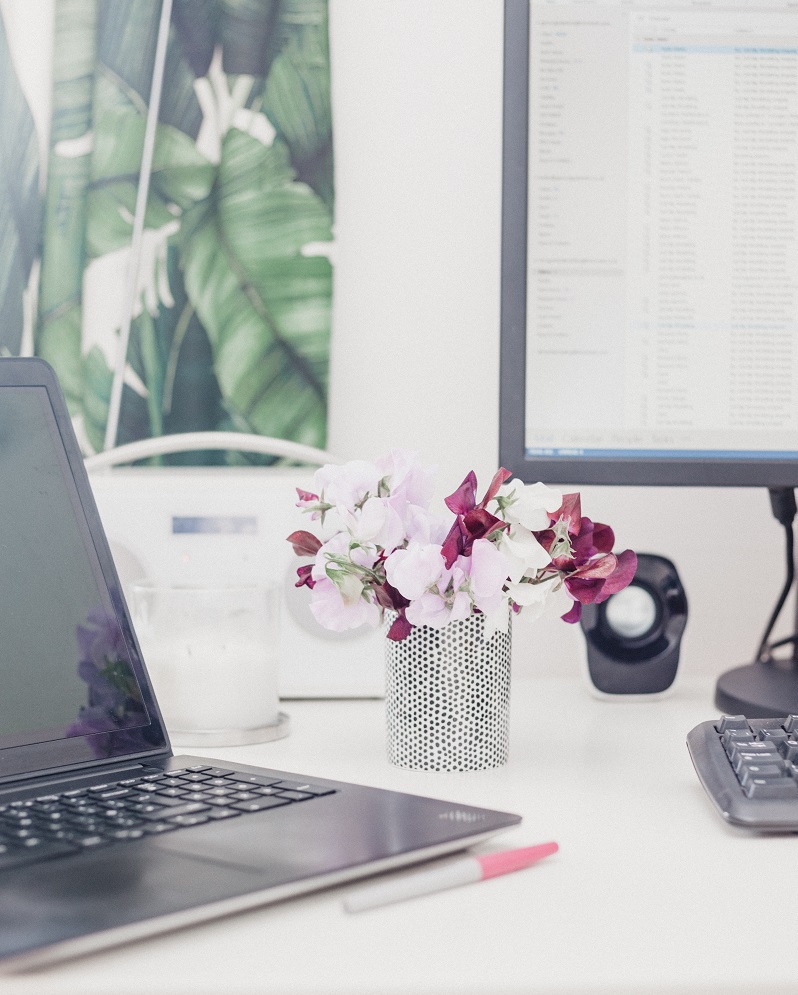 Hello! I'm Angela Wills of  AngelaWills.com and it's my pleasure to be one of the guest bloggers here on Indie Biz Chicks this month. I love to help people create digital products and market them so they make sales and have the freedom to run their lives in any way they want.
I wanted to start off this post by describing the mindset of three different types of people who will sign up to your email list. These are also the same types of people who follow you on social media, read your blog posts, etc.
Let's dig into the minds of these people, so we understand them and their needs!
The Three Types of Email Subscribers:
The Fan – The fan likes to hear from you. She can't read your emails or follow you in your various efforts all the time but when she catches your content it makes her happy, she finds value and she believes that it's quite possible she'll buy something from you one day.
The Non-Fan – The non-fan ended up on your list somehow and they don't remember how or why. They had some fleeting interest in something you offered but really are mostly wondering why they are here and aren't paying enough attention to know much about your products, your business or you. She is the person who is most likely to submit a spam complaint because she isn't aware she subscribed, isn't interested in your offers and sometimes can't be bothered to try to get off your list properly. This is the person who also has no intention of buying from you.
The Super-Fan – The super fan reads every single thing you publish. She is hyper-interested in what you have to say because she loves you! She wants to learn about your business and your process and all the things you have to teach. She trusts you. She believes in you. She has NO QUESTION that you will provide value to her when you offer a product she needs so she snaps it up. Matter of fact she buys up just about everything you offer because she has decided you are her mentor, even if you don't know it yet.
So, now we know the three types of people who are most likely on your email list. It's not likely you have just one of this group, you have all three and what I see people doing most often is writing for the Non-Fan.
Why Writing for People Who Don't Like You is a Mistake
Yes, I said it. Some people won't like you. Some people won't like me. There are some people who are going to read this very blog post and think I'm full of it, who completely disagree with my advice and who will never read anything I write again. That is just how it goes. You can have everyone agreeing with you all the time. What a boring world that would be anyway, right?
Usually the people who don't agree with you go away silently. They know that their time is best spent somewhere else so they go there.
Time and again, though, I hear people's fears about emailing their list and they are focusing ALL their attention on the Non-Fan.
They are worried that people will not like how many times they email their list list in a week (I email 5-7 times).
The only person this really bothers is the Non-Fan.
The Fan will understand it's how you run your business, even if they don't like it.
The Super-Fan will LOVE it because they get to hear from you often which is what they want!
They are worried that they're selling too much.
You heard me though, right?
The Non-Fans will complain you're selling too much because they don't want to buy.
The Fans want to know what you've got because they will pick and choose the ones they want.
The Super-Fans want it ALL. Just be sure to remove them from the marketing lists for products they bought and they won't get annoyed about getting offers for stuff they have.
They are worried they won't have enough to say.
This is because most times they're writing is doused in fear.
Fear that the Non-Fan will disapprove.
Fear that the Non-Fan will leave.
Fear that the Non-Fan will report spam.
Fear that the Non-Fan will complain.
But you see what they, maybe YOU, are doing there?
You're writing for the Non-Fan and EXCLUDING the needs of the Fan and the Super-Fan! It's like if in person you were trying to talk to a super closed off person you were getting this bad vibe from versus someone who was warm, open, interested and just made you FEEL like they were there to hear from YOU.
The fan and super-fan are EASY to write for. They want to just know all the things you have to share, and you have stuff to share – lots of it! Picture the super-fan when you write, imagine talking to her and it will feel so much easier!
Did you know that the average woman says 20,000 words per day, verbally? I'm willing to bet you could write at least 500 of those into content for your business each day. Despite that, though, if you start making notes of the important things you have to teach and just think about sharing the things that you do, that work for you, why you do them, what is good about your offers, etc, etc, etc, you'll have lots to say! It will be like talking to a friend, sharing what you know, being helpful!
It really FEELS so much easier when you write like you're writing to that Super-Fan who is really, your customer BFF. Isn't it time you started chatting with THAT person?
I think it IS time and I'd love to help you!
Thank you so much for allowing me to speak to you here through Indie Biz Chicks! I hope we've become friends in this manner and that you'll come visit me at my website. Whether you do or not, I hope you find a way to create complete and total lifestyle freedom for yourself. It's so worth the effort to make your life one big weekend. Cheers!
Angela Wills
Owner of AngelaWills.com